Tickets are NOW ON SALE FOR ALL SHOWS in the 2018 entertainment schedule.  Tickets are available at the Secretary's office on the fairgrounds, online (link below), by phone, or mail.  Payment must be included with your order.  ALL SHOW TICKET SALES ARE FINAL.  NO REFUNDS.
Seating Chart for
Monday and Tuesday Concert
Seating Chart for Pulls & Derbies




Please review our seating charts
BEFORE purchasing tickets
for seating layout – the OTE/OTW
is perpendicular to other sections!

Mail Order Form

NO Phone or Mail Orders
beginning August 13


NO checks for show tickets
beginning August 13

ABSOLUTELY NO SMOKING IN GRANDSTAND SHOWS
Payment accepted by cash, check with photo ID, or credit cards – Mastercard, Visa, Discover, or American Express – at the Secretary's office.
Please Note:
Online orders will have a print at home button and you will also receive an email with a link to show the tickets on a smartphone and/or have a link sent in a text to your smartphone.  If neither of these options are accessible to you, you can come to the Secretary's office behind the grandstands on the fairgrounds anytime to have paper tickets printed after showing proper ID.

A $3.00 per ticket administrative fee will be charged for all online, phone, and mail orders.
Orders are processed in order of receipt and are subject to ticket availability.  If your first choice is not available, we will fill your order with the next best available seats.
No discounts for children or seniors.  Children UNDER 2 years of age do not need a ticket if they sit on a parent's lap.  If they will be in a stroller, a ticket must be purchased.  If you require wheelchair (handicapped) seating, please purchase a ticket in the last row of the "Haymow" and we will accommodate you and one other person in a handicapped section when you arrive at the show.

No phone or mail orders will be accepted beginning August 13.

During fair week, tickets can be purchased online, at the Secretary's Office, or at the ticket booth behind the grandstands.  Ticket booth hours will be posted on the ticket booth during fair week and sold out of the Secretary's office when the ticket booth is closed.

The cost of show tickets does not include admission into the grounds. Come early and enjoy the fair!
The best seats in the front section of the grandstand are sold in ticket packs reserving a whole box (12) or half box (6) for all shows the entire week of fair.  Great for families, business promotion, employee rewards, and customer appreciation!
2018 Prices:
Full Box (12 seats to all shows): $1,080
(actual full box value $1,200 – NEW FOR 2018 – 10% discount included)

Half Box (6 seats to all shows):  $   600

Postcards for box seat renewals will be mailed prior to public sale and you will have until June 22 to secure your seats for this year.
Please call our office for more information or to reserve a box for this year's fair!
Grand Funk Railroad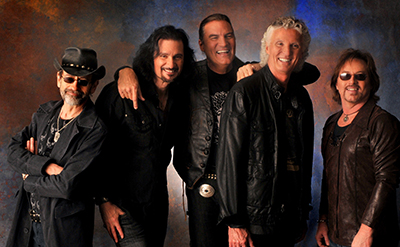 Monday, August 20, 2018 – 7:30 p.m.
all tickets $25.00
Neal McCoy
Tuesday, August 21, 2018 – 7:30 p.m.
all tickets $25.00
LoCo Truck Pull featuring
the "Big Rigs"
Wednesday, August 22, 2018 – 7:00 p.m.
all tickets $10.00
NTPA GRAND
NATIONAL PULL
Friday, August 24, 2018 – 6:00 p.m.
all tickets $15.00
Combine Derby & Truck Derby
Saturday, August 25, 2018 – 7:00 p.m.
all tickets $10.00
Demolition Derby
Sunday, August 26, 2018 – 4:00 pm
all tickets $15.00
Free Entertainment
Enjoy free entertainment daily!
Entertainers, wishing
to be considered for
free stage entertainment,
MUST send promotional
material to the fair office.
Emails and Facebook messages
will not be considered.
Dock Dogs
Dock Dogs will be at the 2018 fair!
For more information and to register,
please visit the Dock Dogs website.